SKIN COOLER FULL ZIP TOP*
This is our most technologically advanced top and the best money can buy. It has a blend of two very light fabrics with the entire back and sleeves made of our Skin Cooler 90. 
Sizing: Please refer to the size chart button above for sizing guidance. 
           * 2XL - Only available for Black Hive and White/Black Stripe

Fit Type: Form fitting 
Fit Note: Please do not assume your size, please use our size chart. If in doubt, email questions to contact@desotosport.com. Triathlon apparel is meant to fit next-to-skin. This is to eliminate potential chafing, and unnecessary drag during the swim, bike and run. If you're not comfortable with this type of fit and or are between sizes, we recommend sizing up. Garment will fit the most snug the first time you put it on, it will relax slightly once wet. 
Features and Benefits:
Lightweight, moisture wicking Skin Cooler Octovent™  fabric on the front  (see images!)

Skin Cooler 90™

  fabric on back, side panels, sleeves, and neckline collar for cooling comfort.
Both Skin Cooler fabrics block 90% of UVB rays while lowering body temperature
Aerodynamic race fit
Full-front YKK® zip for easy, on-the-go ventilation 
Bottom zip garage for comfort
3 back pockets to store training/racing essentials
Skin Cooler 90™ sleeves designed for more comfort in the aero position
Strong and durable, yet non-abrasive contrast flat-stitch
Works well for swimming when worn under a wetsuit
Not recommended for repeated use in a chlorinated pool
Made in USA
What makes ours different?
  Our Skin Cooler fiber is designed to feel and perform like silk (from a silkworm).  Through Biomimicry, we took the virtues of this natural fiber and created a synthetic silk.  It will keep you cool in hot weather and cooler when it is wet.  Put it on and you will instantly feel the cool sensation.  Wet it and you will notice a drop in the surface temperature of the skin between 7 and 10 degrees.
A MEDICAL TESTIM0NIAL:  We received this letter from a respected Dermatologist and Mohs Surgeon:
 I am an avid runner and triathlete and I recently discovered your Skin Cooler products, of which I'm a huge fan.  I have been wearing them for a few months now and couldn't be happier.  I am a dermatologist and Mohs surgeon.   Every patient I see is plagued by basal cell carcinoma, squamous cell carcinoma, or melanoma.  I recommend your products to my active patients on a daily basis.  It allows them to continue their active lifestyle while protecting themselves from the sun. I find your product to be far superior to all other cooling and sun protective lines.  I truly appreciate your efforts and innovations. 
Note: No garment should ever be a substitute so we always recommend you wear sunscreen underneath these, and all, products. It is crucial to keep in mind that a sunscreen's (whichever brand you may choose) SPF/UPF rating refers only to its ability to protect skin from UVB radiation. Because we know that UVA damage can be just as insidious, it is essential for the health of your skin that you use a sunscreen that contains the UVA-protecting ingredients of titanium dioxide or zinc oxide.
PRODUCT CODE:  FVSC
Customer Reviews
100
reviewers would recommend this product
Write a Review
06/26/2022
Anonymous

United States
I recommend this product
Enjoying the DeSoto full zip top
I purchased this item for use in an ironman triathlon in November. I've been able to test it on a number of occasions thus far. Without a doubt, this has become my favorite overall cycling jersey. Light and cool with an excellent fit that is snug without binding or restricting movement. Pockets are easy to access. I don't know what more I could want in a cycling or triathlon jersey.
06/03/2022
Russell H.

United States
Great Top for Triathlon or Cycling
Fantastic top. I've used it for brick workouts, training rides and an Ironman race. Comfortable fit with easily accessible pockets that are snug. I highly recommend this for cycling or triathlon.
01/24/2022
John T.

United States
I recommend this product
Love it!
Fits and looks great! Never disappointed with DeSoto clothing. Always of the highest quality and lasts, seemingly, forever. The team at DeSoto always goes above and beyond in everything they do. I have had nothing but great experiences with them over the years. One of many reasons why I keep coming back year after year for my cycling and running equipment (apparel). They are the best!
01/13/2022
JEFFREY B.

United States
I recommend this product
Skin cooler Top
Love all the Tri clothing from Desoto. It lasts & performs the best in my opinion. Well worth the money. You get what you pay for.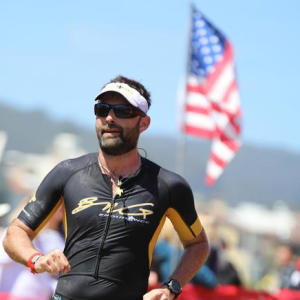 DT
12/30/2021
David T.

United States
I recommend this product
Keeps me cool!
I own 3 De Soto kits now and I wouldn't trade them for anything. In the heat of the summer, they are my go to tops. I suffer pretty bad in the heat down here in the south and I've noticed a considerable improvement in how I feel when I wear my De Soto gear. I wouldn't even think of racing in anything else. I was on a local club team for a few years and the requirement to wear their kits rather than what was comfortable for me is one of the things that ended up driving me away. And they are quality! My oldest top is almost 6 years old and is still in great shape!