We all know that wearing a mask for an extended period of time can feel a bit uncomfortable. The De Soto Space Frame is an inner support bracket that offers more comfort by creating space between your mask and your face, so it makes breathing easier while remaining safe. As with all our products, careful thought has been taken in its design so that you receive the best quality and value.
Sold as a Set of 5
Benefits:
Adds space between your face and your mask




Keeps your mask from touching lips and nostrils.




Allows you to breathe easier




Protects lipstick




Fits under all De Soto Masks and Headtubes




Hardly noticeable beneath our masks

Fits under most other brands of masks

Keeps your face mask clean.




Reduces fogging of glasses and goggles




Great for running, cycling, and heavy breathing.




Keeps your mask dry
Features:
Sold as a 5-Pack 




Made of molded soft silicone




Suspension clips on each side




3-dimensional design




Non-irritating to the skin




Non-collapsable




Lightweight




Flexible




Washable 




Reusable




Dimensions:  4" wide x 3" high x 1.6" deep (see photos)
SPACE FRAME TIPS:
Fit Note:  On most adults the Space Frame will sit just below the lower lip, but above the chin, and over the tip of the nose.  On smaller faces, it may come up higher on the nose to the bridge.  It may also go lower on, or over the chin. The size is such that one should be able to wear it under any De Soto face mask without having to alter the fit of the mask.
What are the Suspension clips for?
 Another option is to use one of the straps from our
Mask Comfort Kit
, and tie the ends through the holes of this clip so the Space Frame stays in place before you don your mask.  Those clips also works on pleated masks (which we do not offers since our fabrics stretch),or for those people who want to sew on a loop inside their mask.   We have a lot of creative, resourceful "McGuyver" types in our customer base, so we anticipate some great ideas will come to light!
MAKE YOUR SPACE FRAME FIT YOUR FACE (by customer & engineer, John Kosich) I dipped a Space Frame in boiling water for 10 seconds, then shook it to cool it a bit.  I placed it against my face and pinched it over my nose to mold it.  I repeated the steps several times until it was soft enough to change shape.  The modification has not changed the airflow, but it does stay in place better.  I wear glasses and this helped with the fogging issue. 
MAKE YOUR SPACE FRAME MORE BREATHABLE (by customer & engineer, Tom Piskin - I have found the perforating the Space Frame significantly improves the breathability & comfort.  I used a regular hole punch.  The silicone plastic is quite soft and easy to punch.  The resulting frame is still stiff enough that it does not collapse on inhalation.
IS THE SPACE FRAME SAFE TO USE? This product category is relatively new and hasn't been extensively tested, but the medical experts with whom we have consulted agreed that, if worn correctly, using the Space Frame under your face mask does not make it less effective.
DISCLAIMER:  The Space Frame isn't necessary for everyone, but it's certainly a useful tool for those who must wear a mask for all day.  We believe the Space Frame will allow you to wear your mask more often and be a good example to your family, friends, neighbors, and coworkers. If the seal of the mask around the nose, cheeks and chin remains good with the Space Frame, then its benefits of comfort will not affect the safety of the mask.  Make sure your mask still has a snug fit. 
ALL SALES ARE FINAL: In accordance with California PPE imposed guidelines, we cannot accept any returns or exchanges.
Product Code:  SFMB 
Customer Reviews
01/04/2021
Mike D.

United States
I recommend this product
Space Frame Review
Excellent experience. Almost impossible to breath while running (at a fast pace) on a Treadmill with a mask, without using a frame as well. Five Stars
12/31/2020
Anonymous

United States
Space Frame
I like the idea and the fit the only issue is that if you take your mask off what do you do with frame? Would be nice if they inserted into the mask....
Thanks for the feedback. The Space Frame will fit in our 3-Ply masks.
12/16/2020
Michael V.

United States
Space Frame
Nice addition.
11/28/2020
Anonymous

United States
I recommend this product
Good but could improve
I like the frame but a softer silicone would have been better and some way to fix the frame to the mask si would stay in place better. I still recommend it.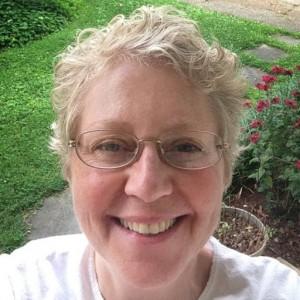 CB
11/28/2020
Cindy B.

United States
I recommend this product
Works as advertised. Reduces that hot and sweaty mask experience,
This has worked great, especially when exercising with the mask on - the mask doesn't get all damp and uncomfortable. I also bought some adhesive metal nose bands to wear with the DeSoto mask I put over it, and I get no fog at all even when standing still.