SKIN COOLER™ FACE MASK* - 3 Ply
FMSC
FREE SHIPPING ON ORDERS $49 OR MORE (within the USA only).
This protective cloth mask is the most unique cloth mask in the world.  It offers you a multitude of choices on how to tie it and how to wear it, depending upon your personal needs.

3 Layers of Skin Cooler fabric.

Skin Cooler™

fabric is a high-tech, tightly knitted, stretchy fabric that absorbs very little moisture.    
The straps are made of laser cut

Skin Cooler™

fabric.

The durable 

straps stretch and

 allow you to tie it behind the head or behind each ear. 

This mask has a pocket pouch where you can place a filter or an additional flexible, or non-permeable layer of protection (not included).

Laces are bar-tacked to each side to prohibit laces from sliding through or falling out.

It is reusable, machine washable and dry-able.

Logo may vary.

Dimensions: 5.25" x 8" unstretched (13.3cm x 20.3cm)

80% poly/20% elastane

Hand made in the USA, in California, in San Diego, in our own building, by hard working humans, so expect and embrace any little imperfections in each and every mask.
WHAT EXAMPLES OF FILTERS DO YOU MEAN?  Examples of replaceable filters include a heppa filter, a coffee filter, thin foam padding, your used medical mask, a cut piece of a tin pie pan, even a small plastic sandwich bag.
WHY STRETCHY STRAPS INSTEAD OF ELASTIC?  The straps of this mask are much more durable than elastic, and can be used to bring the mask close to your face and hold it in place in a multitude of ways.  You can see the photos on this product page.  We recommend you tie the straps together first, then put it on.  That is the advantage of having a mask and straps that stretch!   If you find the straps to be too long you may cut them to your desired length with scissors. 
SURPRISE ME:  We have created a color choice called SURPRISE ME for those of you who are not particular of the color you receive. The colors will change as colors sell out.  We will not be able to tell you what the color will be prior to your order.
DELIVERY TIME:    WE ARE WORKING AS FAST AS WE CAN. PLEASE BE PATIENT DURING THESE TRYING TIMES.  WE ARE CURRENTLY PROCESSING ORDERS WITHIN 24 HOURS FROM THE TIME OF ORDER.  THIS MAY CHANGE WITH ANY SURGE IN DEMAND. TRANSIT TIME DEPENDS ON THE FREIGHT METHOD YOU CHOOSE.  THERE ARE NO DELIVERIES ON SUNDAY.
We are not permitting pickup from our location in order to preserve the sanitary environment need to produce the masks and to maintain social distancing and safety for all of our hard-working employees.  Once you have placed your order we cannot change any part of it. Please read the DELIVERY TIME/CORRESPONDENCE paragraph below and please join us in practicing patience, kindness, and community during these unprecedented times. 
CORRESPONDENCE:  Please know that once your order has shipped, you will receive a shipping email, sometime after business has closed, and we've stopped physically shipping, but likely before midnight. If you haven't receive an email, your order hasn't shipped.  If you write us asking, it is taking time away from fulfilling orders, including your own.  Trust that we are working just as hard as we can for you, our community, America and the world.  We are all in this together, so let's help each other, by being patient and waiting for the email to arrive as we are taking each order in the queue as it was entered. 
CARE INSTRUCTIONS: Just like any other garment, we take careful measures to keep masks clean during production, but we always recommend you wash anything you ever buy first before wearing. These masks are machine washable and dry-able, but better to hand wash and line dry. Due to the highly technical nature of Skin Cooler™ fabric, DO NOT EVER IRON IT, as it will burn the fibers. A hot-water water (not boiling) wash will kill any germs, so will setting it in the sun to dry.

DISCLAIMER:
De Soto Sport makes no claim as to the level of protection. This mask is not certified, as given the urgency in un- precedented times, as we are simply doing our part to help stop the spread. This is merely a mask made to provide a barrier and given the fabric and its properties, may fare better than certain CDC suggestions, such as a cotton bandana. This mask does meet all CDC and WHO guidelines. We cannot and will not guarantee it will prevent any sort of illness or virus. Please use at your own risk and personal protection.
For more information and videos about now to use our protective wear, please visit www.desotosport.com
ALL SALES ARE FINAL: In accordance with California PPE imposed guidelines, we cannot accept any returns or exchanges.
PRODUCT CODE:  FMSC

#FaceMask - #FaceCover - #ClothMask - #notcotton
Customer Reviews
12/12/2021
Joseph R.

United States
I recommend this product
Very comfortable
I tried one of these skin cooler facemasks. The fabric is soft and it is very comfortable on the face, good for wearing on a long flight, for example. I wear glasses and am able to get the mask in a position where it does not fog up my glasses. There's a bit of horsing around to get it tied behind the head and into the right position, so I wouldn't recommend it if you are going to put it on and take it off a lot. It would be nice if it had some sort of one piece band that you could stretch over the head, like swim goggles do; that would make it much easier to put on.
10/07/2021
Weldon U. Howell

United States
I recommend this product
Great product
This is my third or fourth DeSoto face mask order. I have lost a couple and bought kid size for my grandkids (who love them) and multiple masks for other family members. They are SO much more comfortable and easier to wear than many others.
07/07/2021
Sarah

United States
I recommend this product
Best masks/face coverings out there
We've tried a number of protective face coverings of varying levels of thickness and inward/outward protection. These are by far the favorite of all my sports-playing kids. My son is anticipating having to wear face coverings this school year (please restock at some point!), and he's requested these masks. My kids say these are comfortable, keep their face cool even on hot days, and fit nicely (no ear-tugging).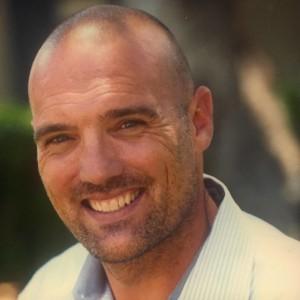 RO
06/27/2021
Ryan O.

United States
Only mask I'll teach or coach in!
As a teacher who wants to protect the students I'm entrusted to educate, I want to make sure that I am doing everything I can to make sure that I provide as safe as an environment as possible. They also happen to keep my face cool when it gets warm in the classroom or out on the track when I'm coaching! That's why I picked up a bunch of the Skincooler 3-ply masks when I heard we were going back to campus this year!
05/02/2021
Anonymous

United States
I recommend this product
Best face masks on the market
Hi, they are flexible and breathable and you can't lose them! Thanks!