Click on an image to see details in the large square
This protective and versatile headwear can also be worn as a face mask or to cover the entire head including the ears, but it extends way beyond the surrogate use as a mask.  It protects the head, neck, ears, forehead, and/or much of the face from exposure to heat and sun, as well as from the cold.

Made of Skin Cooler™ 90 fabric, it

 is a high-tech, non-absorbent, tightly knitted, stretchy fabric.

The thickness of the fabric is the same as the 1-ply mask. Fold it in half, the two layers become the same as as the 2-ply mask. Fold it in thirds the three layers become the same as the 3-ply mask.

Dimensions: 

19.5" long with a circumference of 19"

Laying flat it is 19.5" long x 9.5" at the openings

It is reusable, machine washable and dry-able.  




It can be used for protection from the cold wind in cold climates, and from the heat and sun in hot climates.

Works well under any type of helmet.

Works well to protect the neck from sun and as rashguard around the neck.

80% poly/20% elastane




Made in the USA, made in California, made in San Diego, made in our own building.
THE HEADTUBE WORKS WELL ON CHILDREN:  Simply use a piece of strapping that comes in the Mask Comfort Kit to tie a small knot in the upper back as shown in the photos below.
CARE INSTRUCTIONS:  Just like any other garment, we take careful measures to keep all products clean during production, but we always recommend you wash anything you ever buy first before wearing.  These are machine washable and dry-able, but better to hand wash and line dry.
DISCLAIMER: De Soto Sport makes no claim as to the level of protection.  This mask is not certified, as given unprecedented times, as we are simply doing our part to help stop the spread.  This is merely a mask made to provide a barrier and given the fabric and its properties, may fare better than certain CDC suggestions, such as a cotton bandana. This mask does meet all CDC and WHO guidelines.  We cannot and will not guarantee it will prevent any sort of illness or virus.  Please use at your own risk and personal protection. 

ALL SALES ARE FINAL: In accordance with California PPE imposed guidelines, we cannot accept any returns or exchanges.
PRODUCT CODE:  HTSC
#headtube #buff #neckgaiter #neckgator #FaceMask  #FaceCover  #ClothMask #notcotton
Customer Reviews
09/28/2021
Brian M.

United States
I recommend this product
Awesome
All around great. I picked up two and rotate them as face masks (I usually fold twice aka "double ply" but you can easily go triple here). Much preferred over standard masks due to functionality and honestly some ******** patterns don't hurt.
08/29/2021
Jeffrey D.

United States
Head, Ear, Neck protection/cooling
Cooler heads prevail with the HeadTube devise. I was looking for something to protect the back of my neck from the sun. I tried the head cooler tube since it extends down to the neck. This tube protects the neck, as well as, the ears and head. It also has the same cooing properties as other DeSoto products
08/08/2021
Kathleen G.

United States
I recommend this product
excellent so far
I won't be using them until January 2022 when I go on a long frequently hot trip, but I trust they will be much appreciated. The company's service is the best that I have ever experience and I am 77.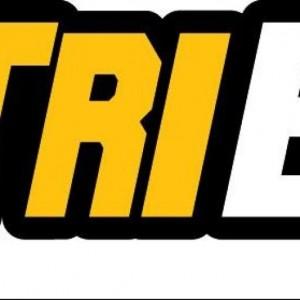 AS
05/31/2021
Alex S.

United States
I recommend this product
Skin Cooler HeadTube
The skin cooler head tube is now my go to for riding my MTB or running the trails. It keeps my face cool and the temperature regulated so that I don't experience that warm, clammy feeling you get with cotton. I also use it when I am skiing.
03/26/2021
dawn b.

United States
I recommend this product
Love this neck gaiter
super smooth-comfortable! and keeps you cool.. love the design..and so does my son!