This new model is made entirely of new Mobius™ Comfort Compression – Compression that is comfortable, not tight.
Sizing: Please refer to the size chart button above for sizing guidance. 
Fit Type: Comfort Compression
Fit Note: Please do not assume your size, please use our size chart. If in doubt, email questions to contact@desotosport.com.
Features and Benefits:
Made of Mobius™ Comfort Compression with 13 panels for an incredible, supportive fit
3-inch Mobius™ Comfort leg-bands keep the short in place without squeezing the legs 
Sheer mesh bibs straps keep you cool
14mm 400-Mile Clasico Pad is sewn in. This pad floats and stretches which means it can be used as a race piece in a triathlon. On the bicycle, the pad stretches with the short and follows your skin as it moves with every pedal stroke, eliminating the friction that can cause irritation or rashes.
Midsection Support – Our bibs offer some very nice support around the mid-section, as they come up a bit higher on the sides than other brands, to cover and tuck in the obliques and abdomen.
3 pockets: one one each outer thigh and one center back pocket that fit cell phones, smart phones, fuel packets, and most sunglasses
Curvilinear™ seamlines and contrast flatstitch highlight panel construction, create an attractive appearance and are extremely durable
This environmentally-friendly innovation is completely free of solvents.
Not recommended for repeated use in a chlorinated pool.
Made in USA
WHAT ARE THE DIFFERENCES BETWEEN THE 400-MILE CYCLING BIB AND THE MOBIUS CYCLING BIB?
The Fabric:
The 400-Mile Cycling Bib is made of

 

Forza Compressor Fabric with Liftfoil center panels - this fabric offers a nice snug compression for the ultimate benefits of muscle support, in delay of onset of fatigue and accelerated recovery.
The Mobius Cycling Bib is made of

 

Mobius Comfort Compression Fabric throughout - this fabric is a little more stretchy, but it still offers some support and compression benefits.
Similarities:
The 400-Mile Pad on both styles is 14mm thick
Both Bibshorts have the same pockets in 3 locations
Both Bibshorts have same 3-inch legbands made of Mobius Comfort Compression which eliminates the "sausage leg" squeeze found in other brands.
Inseam lengths:

     Small: 10.5" (26.67cm)
     Medium: 11" (27.95cm)
     Large: 11.5" (29.22cm)
     XLarge: 12" (30.48cm)
Inseam Note  - Shorter Leg Length than other brands: Have you seen the length of the shorts that riders have been wearing in Europe lately, especially in the Grand Tours? As opposed to most brands here in the states, which come just above the knees, our shorts are comfortably shorter. Our inseam is similar to those currently used by the pros in the Grand Tours. They have no gripper elastic, yet stay in place and do not bind or squeeze the legs, which is crucial once you get to the run segment of a triathlon.
PRODUCT CODE:  MBB
Customer Reviews
11/20/2021
Lee S.

United States
I recommend this product
Top Notch Bibs
As a previous owner my 3rd pair I switched to this style because it's totally revamped and I love them. True fit better design and material I give you all tremendous thank you for listening to your community
02/13/2021
Peter G.

United States
It's not you it's me
I love these bibs. I've had size L for 5 years and they're terrific. But I've put on weight so thought I'd try the XLs. Unfortunately I had to return the XL for a refund because the legs are so long they were below my knees. It's still a great product, but doesn't fit my current physique.
07/27/2020
Elijah R.

United States
Great Bibs!
Have these Bibs and the 400 mile bibs. The 400 mile pad in both is the best I have ever found. The Mobius Bib are cut higher than the 400 mile bib so they cover more of abdomen.
05/29/2020
Mark C.

United States
Mobious Cycling Bib
I have four pairs of your bibs and rarely wear anything else unless I am on a short ride. They are super comfy and I absolutely love all the convenient pockets. I have two pair that are about 4 years old and they look brand new, there isn't a loose thread on them. These are well worth the expense.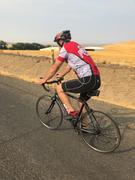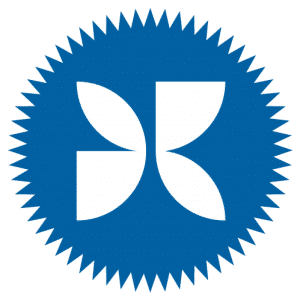 JD
05/06/2020
Jeremy D.

United States
Super Comfortable
I wasn't used to the long cut that sit just above the knee cap, but I quickly found that I really like the fit. The bib is super stretchy (easy for pit stops) and breathable. Fees like I'm not wearing anything at all. I'll probably end up buying another. So proud that they are made right here in San Diego!