BPB3
Disruptions in the global supply chain and freight transport are affecting us in the few products we do not make in the USA.  This product is among those few. Order yours now before we sell out!
The Black Pearl model offers a very affordable option without sacrificing warmth, comfort, and durability.

The two-piece design of the T1 Wetsuits offers more comfort and less restriction. The top and bottom are not attached. This means you have much more freedom of movement and there is no "torso-rubber stretch" or shoulder fatigue that occurs with one-piece wetsuits. All T1 models are sold as separates for a customized and personal fit. With up to seven sizes of tops and bottoms, you have 49 possible size combinations from which to choose. Other features we innovated many years ago include lower necklines and thicker rubber in the legs and hips to help float the largest bones and muscles in the body. More floatation here means more speed. T1 Wetsuits are not filled with gimmicks, just physics.
Sizing: Please refer to the size chart button above for sizing guidance based on gender. If in doubt, email questions to contact@desotosport.com. 
New Features:
Zipper is lighter weight and corrosion resistant
Less-toxic bonding agent for people with skin sensitivities
Interior 4-way stretch nylon-spandex has a higher thread count than any other brand for more stretch and durability, faster drying, and to minimize chafing
Favorite Features Remain:
The Black Pearl has the same design, construction, and fit as the T1 First Wave, but is made of GreenGoma™ #8 Rubber with Super Composite Skin
Stretchy 5mm thick rubber starts at the ankles, goes up to the crotch and around the sides of the hips to float the legs and hips more than any other wetsuit.
Low profile 2mm Bib straps with soft Lycra trim go over the trapezius (base of neck) to allow unrestricted reach, prevents tired shoulders, and aids in faster swim times
Angled leg openings for faster and easy removal
Longer seam tape for self-customizing leg length
Seams are glued and blind-stitched, making them more durable than the rubber itself
Sleek graphics, no gimmicks
Sold as separates for a truly customized fit
Sustainability is extremely important to De Soto,

 

click here to learn how we are making a difference
Chlorine resistant treatment, but not recommend for repeated use in chlorinated water
The Bibjohn is 5mm thick from the oval ankle openings up to the crotch and up the sides of the hips. From that seam up, the Bibjohn is 2mm thick. This includes the midsection around the stomach, low back, as well as the bib straps that extends up the spine in back and up the chest in front. It is designed this way so when you wear any of our T1 tops, the total rubber thickness remains less than 5mm thick. You have all the needed flexibility while still keeping your spine and vital organs warm. The total thickness also adheres to all rulings from all national and international governing organizations that limit the maximum wetsuit thickness to 5mm.
Whether you like to swim for exercise or are on the swim course of a Triathlon, T1 Wetsuits offer you speed, comfort and buoyancy that will make swimming pure pleasure! 
PRODUCT CODE:  BPB3
Customer Reviews
08/16/2021
Anonymous

United States
I recommend this product
T1 pearl bibjohn
I purchased the bibjohn along with the pullover top and I could not be more happy with it. The 2 pieced suit is great and does everythign I wanted it to do and that is helping me with my speed, keeping my legs up in the water instead of dropping, helping me with my overall swimming times.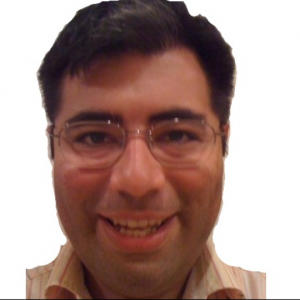 AM
12/20/2020
Andrew M.

United States
I recommend this product
I love this product. The best wetsuit I've ever owned!
11/11/2020
Eric C.

United States
05/19/2020
Anonymous

United States
Wetsuit purchase
Thanks for your service. The purchase went well. I'd buy items from De Soto again, and recommend your products and services to others. Thanks again.
06/13/2019
Kay G.

United States
From SIPE and anxiety to ease and comfort
Oh my, what a huge difference for me! I have struggled with anxiety in OWS for ten years, many times needing to grab a kayak during a race and slow down my breathing. A couple of years ago my kayak support was an MD and said "you sound like you have SIPE" I had no idea what that was (sports induced Pulmonary Edema) but when it happened again another race with horrible time getting a breath in the water and coughing during the entire bike and run, foamy pink, coupled with lung pain for over three weeks post race, I thought, I need to do something. I called another doctor who had also suffered with SIPE a few years ago and was directed to some articles that led to DeSoto. I ordered it, and have never been happier! I have had 5 OWS including IM70.3 WI (where two men drowned) last week, and can honestly say it has changed everything!